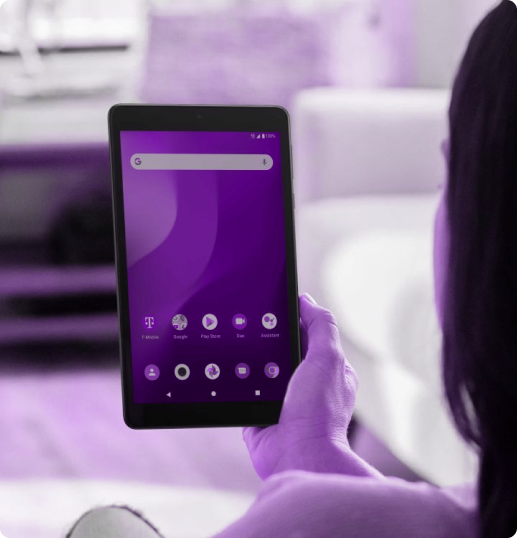 Mobile Workforce
About Client: Client is a national carrier of specialized cargo, moving predominantly service-sensitive freight in state-of-the art dry vans or reefers for frozen and chilled commodities. They have developed a growing customer base that requires prompt reliable service when time is of the essence.
Challenges: Client has a fleet of 250 customs bonded and Haz-Mat certified trucks. Cargo is usually of high-value and client wants added security and safety measures.
Equipment/Software: Alcatel Joy tablet, 42Gears MDM, and a stationary mount.
Solution Highlights: Client is utilizing our partner, Fleet Hoster, for trailer trackers, asset trackers, cold chain trackers, and dash cams. The solution requires a mounted tablet in the haul of the truck to monitor each component. Converge IoT sourced the mount directly from the manufacturer for additional cost savings, and deployed 250 tablets over a 14-day period. Deployment was staggered as to not overwhelm the installers. Client requires help-desk support for truckers in the field.
Results Highlights: 1101 lines of service (at least 845 on Sell-With), 256 dashcams with two aux cameras each (provided by Fleet Hoster), 236 trailer trackers (provided by Fleet Hoster), 97 reefer cold chain trackers (provided by Fleet Hoster), 256 Geotab vehicle trackers (provided by carrier), and 256 tablets provisioned by Converge IoT.
Questions? Contact Us:
Contact us at info@convergeiot.com for information about First Call Wireless services.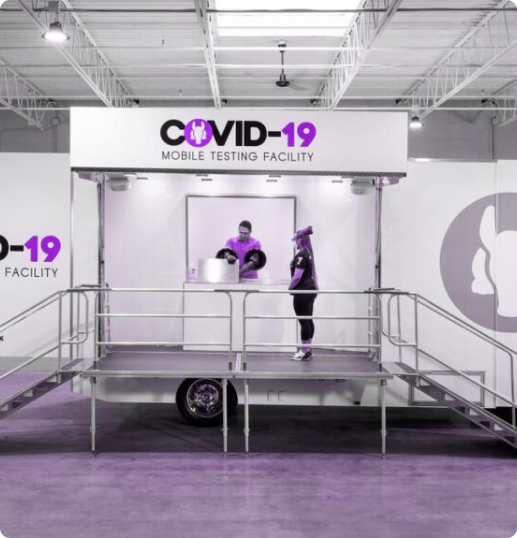 COVID-19 testing sites
About Client: Client is on the front lines daily providing rapid COVID-19 tests and helping local communities across the U.S. stay safe. Results are sent through a HIPAA compliant software to a CLIA-certified lab with a certificate of negative status.
Challenges: Each testing location has three to five employees who use tablets. Early on, employees were using Wi-Fi-enabled lower-end tablets with hotspots to provide COVID-19 testing and to take payments. With the amount and type of data being transmitted, there was worry about security, battery issues on both the tablets and hotpots, and connecting each tablet to the hotspot during the day. The tablets also had ineffective cameras and were running slow due to multiple applications running in the background. It was difficult to manage tablets in the field, troubleshoot, track, monitor, secure, and deploy in an efficient way.
Equipment/Software: Samsung Tab A LTE, Scalefusion MDM, and First Call Wireless managed services.
Solution Highlights: First Call Wireless provided a fix to Client's daily frustrations with quality Samsung Tab A tablets and Scalefusion MDM software. They also took over the deployment of the tablets to include asset tagging and reporting, provide pre- and post-sales support and device life cycle, and continue to manage Client's devices in the field across the U.S.
Results Highlights: First Call Wireless now can log in to each tablet, push new applications, remove applications, check the battery life, signal strength, and track all tablets via the Scalefusion MDM platform. This has allowed Client to focus more on their daily duties by helping people get tested. Now the tablets can only function for business purposes with their approved apps, thus helping with the battery life, security, monitoring, and resolving issues fast and effectively.
Questions? Contact Us:
Contact us at info@convergeiot.com for information about Fleet Hoster.